About
Since 2007, Bekwam has worked with clients to develop clean, robust, and secure business applications using Java technology. In 2012, with the release of JavaFX 2.0, we shifted our focus from webapps to the desktop. We feel that the unmatched performance of the desktop or laptop -- 32Gb RAM, latest Kaby Lake processor, etc -- makes a great computing platform. Additionally, being able to process locally enhances security, privacy, and software control even in today's cloud-ready world.
Carl Walker is the President and Principal Consultant at Bekwam. With 25 years of career experience and 4 Java certifications, Carl is an expert in many types of Java projects. A big fan of open source, Carl participates in the FXDocs JavaFX documentation project and in the Kotlin-based JavaFX framework project TornadoFX.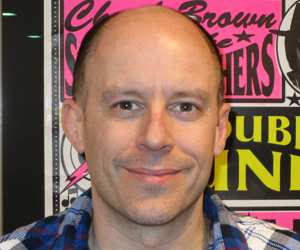 To get a feel for our company's capabilities, peruse the hundreds of online contributions explaining and promoting Java programming.